We exist to make Jesus known.

.

FAITH
We believe that advancing God's Kingdom doesn't come through new ways of doing church, but through the ancient way — faithful preaching and contextualizing the unchanging gospel within a changing culture. Liberty teaches faith in Jesus Christ, God's only Son, as the only way to eternal life.

FELLOWSHIP
We're a community of people who don't just talk about God and the Bible but live it, breathe it, act on it and share it. A place where acceptance isn't based on social status, looks, ability or talent. It's a place where real people express their Christian faith in real, life-changing ways. Full of life and vitality; a place where you will find hope and freedom; and a place where you can belong.

OUTREACH
A life giving, church located in foothills of Northeast Ga in Carnesville, Liberty is CASUAL, FUN, and PASSIONATE, both in reaching the lost and in worship. Sharing the message of the LOVE and GOODNESS OF GOD and His Word to live the VICTORIOUS, Spirit-led, Faith-filled life with a focus on serving God and loving other.
JOIN US
SUNDAY 9:00AM BIBLE STUDY
WEDNESDAY 7PM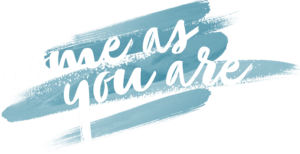 Meet Liberty Baptist Church Leadership Team
David Souderes
Senior Pastor
Amy Williams
Josh Gilbert
Mary Kristin Phillips
Children's Ministry Director
Roger Mealor
Kecia Mealor
As well as countless selfless volunteers who give of their time every week; together we desire to be a light to the world around us
We 're glad that you have stopped by to learn what we're all about. We hope you see our passion for Jesus and His gospel.
He is the only reason that we do what we do — preaching, children's ministry, outreach, and even singing.
If you were to ask us to describe ourselves in one sentence, we would say,
"We're a Gospel centered, community focused, God and people loving church."
These elements create the DNA for us to live all of life for the glory of Jesus. As a Gospel Centered church, you will notice that we believe the gospel is so much more than a starting point for people. The gospel is all of life, and it shapes the very way in which we live life together with our family, friends, community, and the rest of the world. We want to view and live all of life through gospel, which is the truth for all of us.

MINISTRIES
WE LOVE THE CITY OF CARNESVILLE GEORGIA AND SEEK TO SERVE IT IN AS MANY WAYS AS WE CAN

WORSHIP
At Liberty we place a high value on the Bible, worship and discipleship. We are blessed to have a team of communicators that are dedicated to delivering biblical truths. Our services are a blend of contemporary and traditional songs. Regardless of your preference you'll leave Liberty with a relevant, inspirational, and life changing experience.
.

STUDENTS
Wednesday LBC Student Ministry meet from 6-8pm. The service officially starts at 7pm but feel free to join us early to eat free Papa Johns pizza and hang out.
If you're aged 11-18, we have loads going on for you
.
The LBC Student Ministry gather to grow in deeper relationships with each other, their leaders and most importantly God. We do this by helping them -rethink life- through the transforming word of God and then challenge them to live it out daily.

CHILDREN
Sunday morning we provide Bible time for children birth to 2nd grade. Awana clubs meet at 6:45 on Wednesday during the fall and Spring.
MEDIA/TECH
God-honoring worship is something we strive for. Many church members get involved in our music multimedia and worship ministry. Some play their instruments. Some are vocalists. Others are involved in the choir. These volunteers are an important part of the ministry of our church, using their talents and gifts to glorify God.
EVANGELISM
Liberty is thrilled to be part of the spread of God's kingdom around the world. We are active in sending missionaries and supporting these missionaries with our money and with our prayers. We encourage all of our people to respond to God's call for laborers, whether it means that they move to a foreign country or live and minister in our own community in your own back yard in Carnesville and surrounding counties
SERVICE
Jesus told us, His disciples, to make disciples of all nations. One of the most important values of this church is our mission to the world. It begins in our own community, and spreads overseas to every nation. Church members are involved in a variety of ministries from things as simple as (washing the church vehicles, welcoming and handing out the church bulletins, parking lot duty, preparing meals for fellowship, working in the nursery) every service is an opportunity to demonstrate the love of God.
"Look what God is doing at Liberty!"
Liberty Baptist Church
6077 Hwy 145 Carnesville
Ga 30521
Phone: 706 -384-4628
Email: mylibertybaptist@gmail.com
In case of emergency, call mom!
Email Us! We'd love to hear from you!
Here's where you'll find us